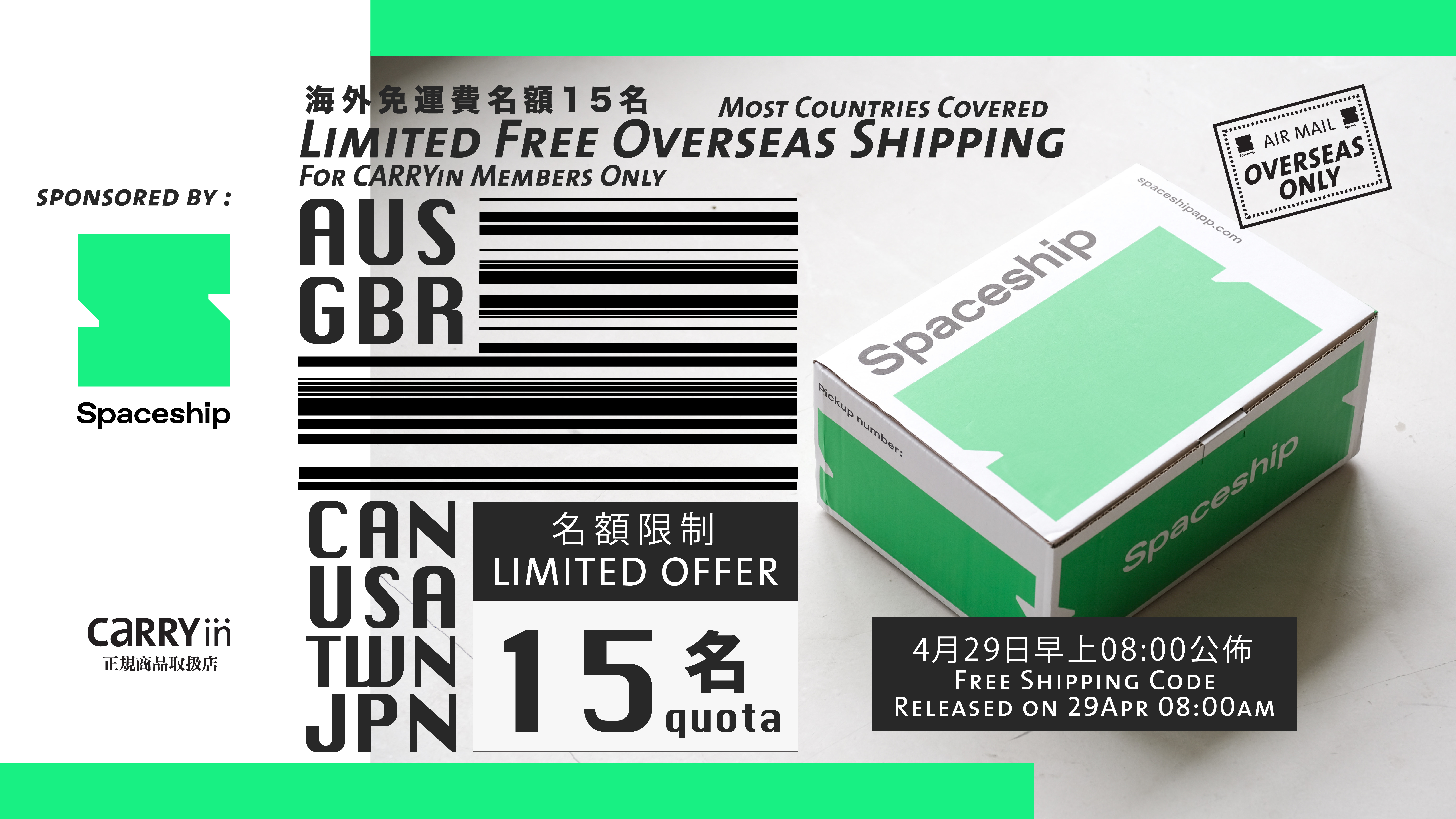 – SPACESHIP贊助 –【海外免運費名額15名】
海外免運費名額15名
(CARRYin 會員限定)
由4月29日上午8時發佈限量免運費優惠碼,首15張外地寄送訂單可享全單免運費服務,用完即止。立即通知外地親友享受 @spaceship.odyssey 運輸體驗。
*運送時間由4至14日不等,受不同國家地區因素而定。
*活動只適用於指定商品及運送地區
*易燃物品及重型家品帳幕無法參與此活動,敬請體諒。

【Limited Offer Overseas Free Shipping】Sponsored by SPACESHIP
(Exclusive to CARRYin members only)
15 Quotas limited overseas shipping code will be published on 29 April 08:00a.m.
Share with your family or friends to enjoy @spaceship.odyssey shipping services!
*Shipping time varies for different shipping zones.
*The free shipping code covers most countries with several exclusions.
*Heavy furnitures, tents and flammable items are unavailable for this campaign.